Coastside Bio Resources =
Sea Cucumber Nutraceuticals & supplements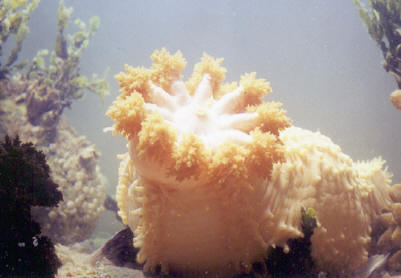 Cucumaria frondosa - "sea cucumber"
our purpose
Simply put, we're all about natural health products derived from the sea... especially 'sea cucumbers' (Cucumaria frondosa). Recognized worldwide as a leading authority on the many health benefits derived from the North Atlantic sea cucumber, Coastside Bio Resources develops, patents, manufactures and markets sea cucumber-based nutraceuticals and essential health supplements for people and their pets. Sea cucumbers are rich in the proteins, polysaccharides, Omega-3 fatty acids and marine trace minerals that provide the essential building blocks that people and animals need to live long, healthy, active lives.
our users
Since its beginning in 1994, Coastside has developed sea cucumber-based nutraceutical products for the USA and Canadian markets. Today, Coastside offers a full line of nutritional formulas for people and pets worldwide including:
Essential Health P

roducts

for:

People

Dogs

Cats

Horses

Pigs
our location
Our headquarters are located in the USA in a scenic fishing village near the home of the North Atlantic sea cucumber. From the UK contact us at:
PO Box 151
21 Atlantic Ave.
Stonington, Maine 04681 USA
207-367-2297